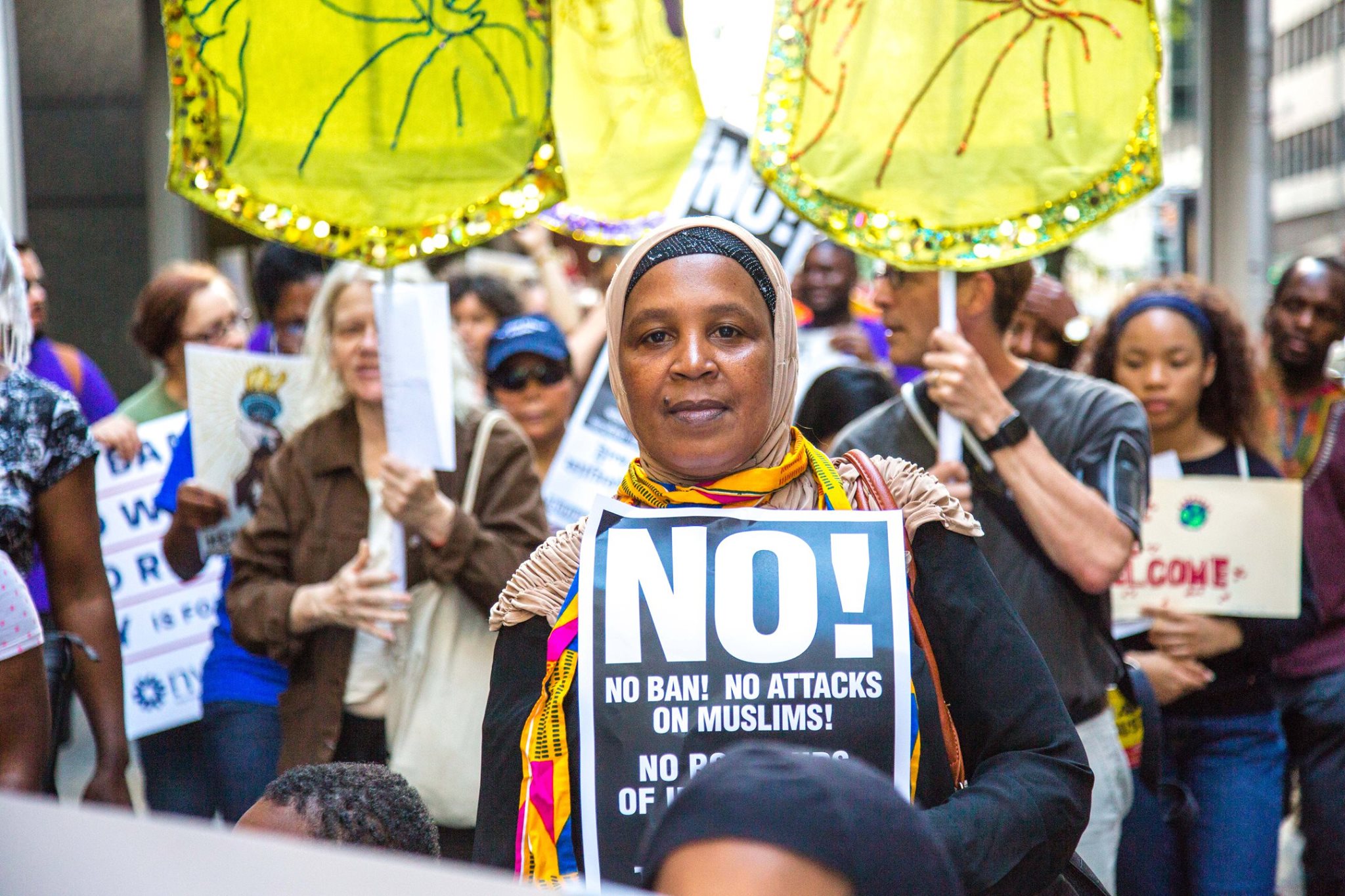 Vision and Mission
The Daphne Foundation envisions a world of thriving communities living in peace, dignity, and justice.
The Daphne Foundation invests in organizations that empower community residents directly affected by poverty, violence and discrimination to develop solutions that result in a more equitable, fair, and peaceful New York City.
History
The Daphne Foundation was founded in 1991 by Abigail Disney and Pierre Hauser. They wanted to be, more than anything, useful. They wanted to be useful to grantees and to other funders, but most of all useful in the fight against poverty's wide array of effects on real human lives. As they share, "we did not know much then, nor do we pretend to have all the answers now, but we are proud of how far we have come in pursuing our original guiding intentions."
Daphne's Grantee Partners are an extraordinarily diverse group of bold and inventive service providers and organizers who advocate everyday for the people of New York City. It is a privilege to partner with them, and an honor to stand with them.
Guiding Values
Recognition & Use of Power, Privilege, Position: We recognize that the world is unequally structured, providing access, power and privilege to a few at the expense of many. The Daphne Foundation works to gain deeper awareness, understanding, and accountability in how to best use its power, privilege, and position to transform the systems that create and maintain this inequality.
All Communities Have Enough: The Daphne Foundation seeks to interrogate who decides what it means to live in scarcity, adequacy, and abundance, as well as how equality is defined and framed. We work to listen to communities to understand what is necessary for meaningful social change. We work towards a world in which all communities have enough. We see that world as one in which all people experience joy, beauty, wellness, and belonging.
Build Deep Relationships & Trusted Partnerships: We strive to invest in partnerships that work towards justice and wellness for communities and our planet. We believe that being in trusted partnership is necessary for transformative change — bearing witness to each other's challenges, struggles, histories, strengths, and biggest hopes.
Responsible Stewards of Our Collective Resources: We believe that all of the resources of the Daphne Foundation can be used to support the stability, security, health, and freedom of families and communities. We believe that we need to be responsible stewards of the foundation's resources and that it is important to build a world that supports us to actualize our fullest humanity, embody love for humankind, and unleash our greatest collective human potential.
Reflection & Action is required to Grow: We work towards a more equitable world rooted in justice, safety, and dignity for everyone. We practice a commitment to structural change that requires us to interrogate our ability to take risks, truthfully assess our track record, and constantly reflect, sharpen and grow our approaches and strategies.